Squirrly SEO is an AI-based SEO consultant and a WordPress SEO plugin that helps you get better rankings. You simply enter in what you want to achieve, and Squirrly provides you with customized to-dos as well as step-by-step guidance on how to implement them. This makes it easy for you to improve your website's SEO without having to hire a separate consultant. Plus, because Squirrly's algorithms are constantly updated, you can be sure that your website is always using the latest techniques.
Squirrly SEO offers everything you need to research and optimize your content, technical SEO, and rank tracking. It's easy to use and helps you get the most out of your website. Squirrly SEO is perfect for small business owners, bloggers, and content creators who want to improve their SEO and get more traffic from Google. The software is easy to use and affordable, making it a popular choice for small business owners and bloggers.
Product Specifications
Should You Buy It?
The main feature of Squirrly SEO is improving the website ranking on Google. It does this by checking the user's website ranking on a regular basis and providing feedback on how to improve it. It does this by allowing users to track their Google ranking for any keyword or phrase. This is done through the use of Google's search console, making it a very accurate and reliable tool. One of the features that make Squirrly SEO stand out is the ability to check your website's ranking on Google directly from within the plugin. This makes it easy to track your progress and see how your efforts are affecting your ranking.
Another advantage of Squirrly SEO is that it offers unlimited rank checks. This means that you can track your ranking as often as you like, without having to worry about running out of checks. This is a valuable feature for anyone who wants to keep a close eye on their ranking progress.
Additional Features
Features That Stand Out
It includes a content marketing tool that offers users unlimited pages of content, as well as analytics to track how the content is performing. It also includes a spell checker and plagiarism checker to help users create high-quality content. The tool is beneficial for customers because it allows them to track their progress and measure the performance of their content. Additionally, the spell checker and plagiarism checker help to ensure that content is high quality.
This blog assistant provides feedback on the article, as well as tips on how to improve it. This tool provides competition data and other useful information to help the customer choose the right keywords for their site.
Squirrly SEO offers features to help optimize your blog posts for better search engine ranking. Squirrly also offers a blog audit tool that can help you identify areas of your blog that need improvement. The plugin is free to use with limited features, or you can upgrade to a paid plan for access to all of the features. It can help them audit their duplicate meta, as well as get on-demand SEO audits.
It features a top-ranking pages leaderboard that shows you the pages on your website that are ranking the highest for your target keyword. This allows you to see what content is working and replicate it on other pages of your website. It provides you with a list of keywords that you can rank for, as well as data on how difficult it will be to rank for those keywords. Squirrly SEO also helps you create content that is optimized for SEO. This tool is invaluable for businesses that want to improve their search engine rankings.
Comparision
How It Compares With Its Competitors
Squirrly Vs Yoast Vs All In One SEO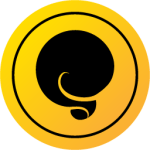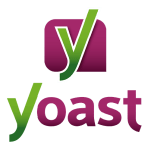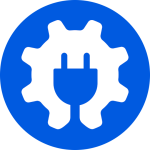 Edit Meta Title / Descriptions
Focus and tracking
Show Keywords You Can Rank For
Price List
Where to Buy?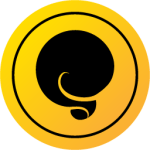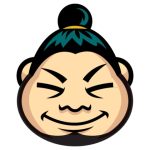 Ratings
Pros And Cons
Squirrly SEO – Review
If you do not use any premium version of Yoast or AISEO, this plugin is the best alternative. You can get all the features those tools provide for a low price and some additional other features as well.
Pros
Unlimited Rank Tracking
Unlimited Content Optimizations
Ability To Add Stock Images
Find Keywords You Can Rank
Cons
UI is not fully optimized
Only works with wordpress
Also Read: Seodity Review | All In One SEO Tool
Squirrly SEO Review | The Best Freemium SEO Plugin For WordPress